News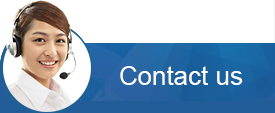 Tel:+86/10/85879300
Fax:+86/10/85879321
Email:info@andazgroup.com
Address:Suite 1008, Landmark Tower1, No.8 Dongsanhuan Beilu, Chaoyang District, Beijing, 100004, PRC
Proud to be a member of Andaz

2017-12-19

Andaz Group was a third year in a row a main sponsor of Humanitarian International Taekwondo Championships GAIANA LJUBLJANA TROPHY 2017. The Tournament hosted 317 competitors from 8 countries and 34 clubs who were fighting in Olympic Taekwondo, Technics and Kicks for 7-year old Mark from Maribor, bo......
Dangote, Sinotruk Ink $100 million Export Deal

2017-12-05

Industrial giant Dangote Group of Nigeria and Shandong-based China National Heavy Duty Truck Company (Sinotruk) signed a contract for delivery of 1,700 heavy trucks and 1,700 semi-trailers.......
SINOTRUK, DANGOTE and ANDAZ Signed a Strategic Cooperation Agreement

2017-12-05

Chinese Premier Li Keqiang paid an official visit to four African countries from May 4 to 11; and during this significant visit, the Premier signed a series of cooperation agreements, which will open a new era of China-Africa friendship and cooperation upgrade. As one of the important parts, SINOTRU......