About Andaz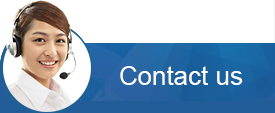 Tel:+86/10/85879300
Fax:+86/10/85879321
Email:info@andazgroup.com
Address:Suite 200, 2/F, Beijing Sunflower Tower No.37 Maizidian Street, Chaoyang District, Beijing 100125, China
Andaz Group is a collective of companies with a diversified portfolio of business in various industries, and it is headquartered in Beijing - the Capital City of China. The Group was set up by a multinational group of entrepreneurs and professionals, with a vision to bridge China with the international world of business and opportunities. Under the reform and opening policy, China has been undergoing a phenomenal change. Government and companies are looking outwards for business growth and recognition.
Since its establishment in 2005, Andaz has recognized the potential of the Africa Continent as the next booming economy in the world. Andaz's Broad has decided to cultivate and develop business relations and opportunities in Africa. We started our foothold in Nigeria – the biggest and the most dynamic market in Africa. Till today, Andaz is involved in many different business sectors, such as oil and gas, cement, heavy machineries, chemical, electrical power, etc. Our business has also grown into many other African countries such as Ethiopia, Tanzania, Senegal, Ghana, South Africa. Andaz has so far successfully sealed transactions for close to $1billion.
Another branch of our business has reached the growing market of Central and Eastern Europe. We are focused on infrastructure, power, real estate, and agriculture development. For Chinese investors and contractors, Central/Eastern European countries represent a more friendly and transparent working environment, with considerable business potentials. Andaz has been actively involved in the 16+1 initiative, and working with both Chinese and Eastern European government and business sectors to develop mutually beneficial opportunities and projects in Balkan Region.
In China, Andaz has established and developed tight partnership with many multi industry players, state-owned and private, to jointly identify and develop projects and trade opportunities in the above mentioned markets of interest. With its multinational and multitalented team, Andaz has designed various project structures and financing solutions for the overseas projects participated by Chinese companies.
Andaz's commitment in delivering value in a flexible, timely and cost-effective manner to its partners and clients has brought a great success and well-deserved reputation to Andaz.Till now, Andaz has set up subsidiaries, branches and joint venture companies in Hong Kong, Lagos, Belgrade and Slovenia, covering business in many countries and regions in three continents, Asia, Africa and Europe.
"Creating Value, Striving for Excellence, and Achieving Win-Win", is Andaz Mission Statement, as well as being the abiding principle that guides the Andaz way of doing business. We will continue on this path, and to be always creative, to embrace the future, and to march
into a greater success!