Products and Services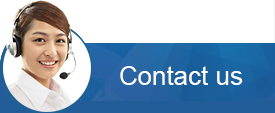 Tel:+86/10/85879300
Fax:+86/10/85879321
Email:info@andazgroup.com
Address:Suite 200, 2/F, Beijing Sunflower Tower No.37 Maizidian Street, Chaoyang District, Beijing 100125, China
Many international companies already trust us to help them get their new products to market-quickly, safely and cost-efficiently. We offer fully integrated formulation and analytical development service, clinical trial manufacturing, packaging and supply management, contract manufacture, customer relationship management, and related services.
We offer a full range of pharmaceutical development services or a single stand-alone service. Our people have the expertise, experience and professionalism to deliver what is needed, when is needed. In other words, while you make space for inspiration, we will take care of everything else.
Andaz offers turnkey services and supply for launch of dosage forms in different generic pharmaceuticals markets as well as API supply throughout its worldwide network. Development work is supported by the regulatory affairs team and the commercial activities promoting different manufacturing facilities. This makes Andaz an outsourcing partner having comprehensive products and services offerings.
We believe in high levels of operational efficiencies and quality at all levels of development and manufacturing operations. Our experts can bring an inevitable value-added to R&D, quality control and assurance (QC and QA), supply chain, marketing and sales, and when needed also to the technology improvement.