Products and Services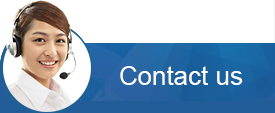 Tel:+86/10/85879300
Fax:+86/10/85879321
Email:info@andazgroup.com
Address:Suite 1008, Landmark Tower1, No.8 Dongsanhuan Beilu, Chaoyang District, Beijing, 100004, PRC

From the commercial point, as you may be well aware, we can provide a wide network of potential clients worldwide. Therefore, we can fully support commercial activities on the international market in with finish formulations API as follows:
o Industry Analysis
o Customer Analysis
o Marketing and Sales Network – Distribution and Sales supportž
o Investment and Financial Opportunities in Pharma business
Long-standing customer relationships
Andaz has over the years developed strong customer relationships. Through our consistent performance and emphasis on IPRs, we have built trust with our customers. We are today in a position to leverage these customer relationships across the value chain of our offerings.
Timing is a major customer requirement. We realize our commitments to our customers and this has over the years translated into lasting customer relationships.
Flexibility on all levels
As a one-stop solution for pharma value-chain, we feel that it is imperative to maintain flexibility in our operations at all levels to meet the requirements of our customers. We have the flexibility to customize our operations as per requirements of our partners to optimally meet their products and services needs.