Products and Services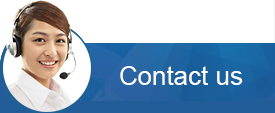 Tel:+86/10/85879300
Fax:+86/10/85879321
Email:info@andazgroup.com
Address:Suite 200, 2/F, Beijing Sunflower Tower No.37 Maizidian Street, Chaoyang District, Beijing 100125, China
Andaz Import and Export Co., LTD is professionally engaged in the field of food investment and operation of the enterprise. Andaz import &export Limited owns its flag shop and franchise shop in major e-commerce platform in China.
Edible oil of"GAIANA" series, as one of Andaz's products, has entered the Chinese market. Green and health high quality materials are used to produce "GAIANA" edible oil by complying EU standard. The high quality of oil can be maintained. To satisfy the needs on health of diverse groups of people, many types of oil are available and they are likely by many consumers. Good business record has been achieved too.
With China's rapidly developing economy, the consumption demand of Chinese citizens has shown a diversified and multi-level development trend. More attention is paid to the food safety and the pursuit of high-quality food is more and more vigorous. Andaz Import and Export Limited is committed to high quality food, and introducing the original fresh European food into China. Andaz is currently also developing new health products:
-Baby Food

-Liqueur

-Sea Salt

-Honey

-Pickled Vegetable
and other products will enter the markets gradually very soon.